EVERTON: LAMPARD SECURES SECOND LEAGUE WIN
Everton manager Frank Lampard is in a better place at the moment after he masterminded a second league win of his managerial career at Goodison Park with the 1-0 home win over Newcastle United. Lampard was in celebratory mood during his post-match press conference after he had witnessed his ten-man Everton team beat Newcastle United thanks to the last gasp winner from Nigerian midfielder Alex Iwobi off the assist from substitute Dominic Calvert-Lewin.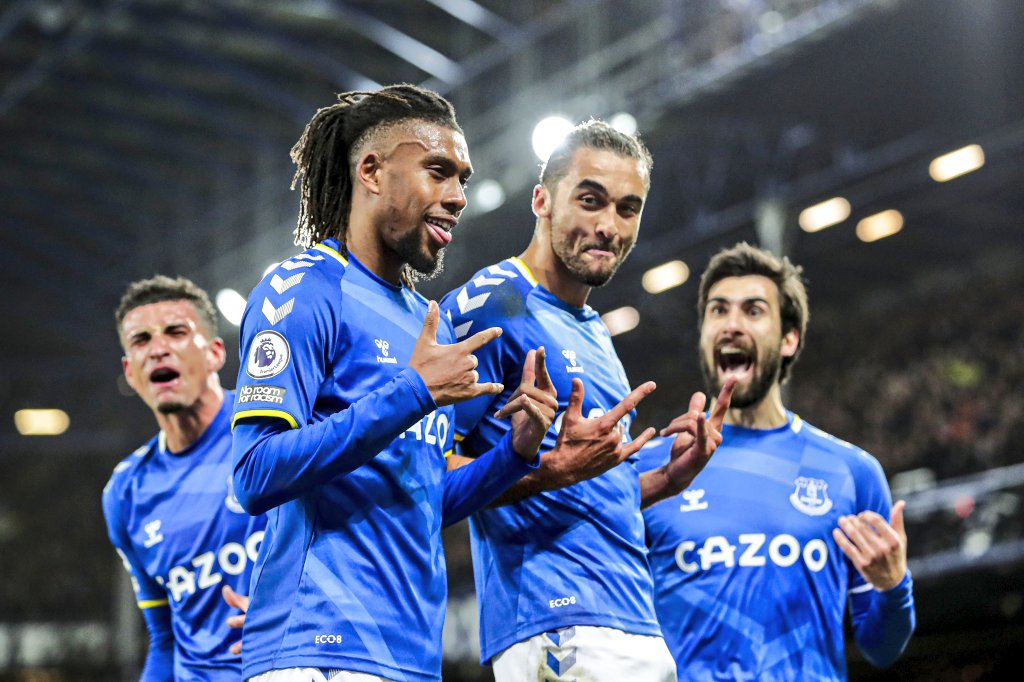 Frank Lampard bagged the third managerial job of his career when he was named the Everton manager in the place of Spanish tactician Rafael Benitez who lost his job after a poor league run. Lampard was appointed the Toffees boss in January and he started with five defeats in his first six league games. He suffered defeats in the Premier League against Southampton, Newcastle United, Manchester City, Wolverhampton Wanderers and Tottenham Hotspur with his only win coming at home to Leeds United ahead of the Newcastle United game at Goodison Park on Thursday night.
Newcastle United were clearly in a better place with a run of one defeat in ten league games ahead of their away game with Frank Lampard and his Everton players. Everton started the opening minutes on the front foot before Newcastle United settled down and thereafter took control of the game. Also, the Magpies created the more chances than their hosts but could not make it count by finding the back of the net. Newcastle United were handed a better chance of ending the game with three points when Everton midfielder Allan was sent off with seven minutes left on the clock, but they battled to repel the Newcastle United attack before they landed a massive blow with the Alex Iwobiwinner nine minutes into extra time.
With the second league win under Frank Lampard, Everton move three points clear of the relegation zone.