EVERTON: LAMPARD MASTERMINDS BIG LEAGUE WIN
Everton boss Frank Lampard was under a lot of pressure ahead of the home game with Manchester United in the league especially after the run of two successive defeats in the Premier League and three successive defeats in all competitions.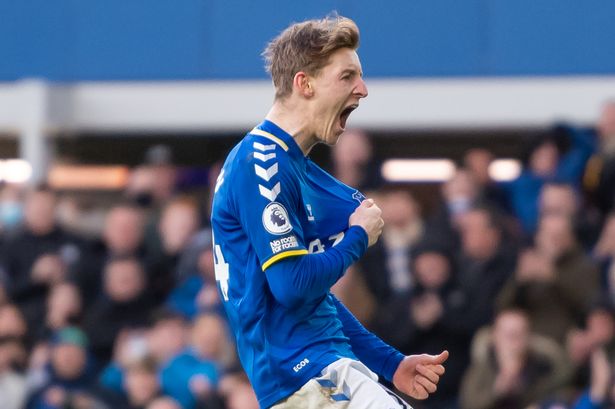 Frank Lampard and his Everton players are in a relegation fight with the likes of Watford, Norwich City and Burnleyand their away from has been very poor. The Everton fans and players have had to rely on their home form in the bid to survive relegation to the English Championship.
Chelsea legend Frank Lampard has not had an easy ride in his short spell as the Everton as he has had to plot a way out of the relegation battle. The plot is still ongoing as the Toffees are not yet free from relegation despite the big home win over Manchester United on Saturday. He had won just two league games since his appointment in January and his team had a one-point advantage over the bottom three ahead of the game with the Red Devils last weekend. Their advantage was cut from four points to a solitary point after the 3-2 defeat at Burnley made it three straight defeats in all competitions on the back of the 1-0 win at home to Newcastle United courtesy the late goal from Nigerian midfielder Alex Iwobi. The win over the Magpies was followed by the loss at the hands of Crystal Palace in one of the quarterfinal ties in the FA Cup. The loss to Burnley in the league came after the 2-1 loss at West Ham United penultimate weekend after the international break. The FA Cup clash with Palace was the last Everton game before the international break.
Young Everton winger Anthony Gordon scored the only goal in the first half via a deflected strike to give his team a priceless 1-0 home win over Manchester United in the league. The win restored their four-point cushion over the bottom three especially after Burnley were beaten 2-0 at Norwich City.