Frank Lampard Compares Leroy Sane To Manchester United Legend
Frank Lampard has compared to Leroy Sane with Manchester United legend Ryan Giggs ahead of Manchester City's Champions League clash against Liverpool. The Germany international has grown as a player during the ongoing campaign, and he has already amassed 13 goals for the club across all competitions.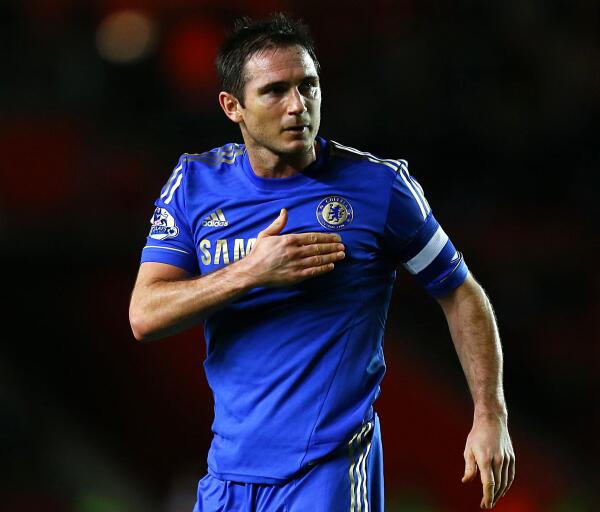 In a report covered by Evening Standard, Chelsea favourite Lampard compared the German with Giggs, and believes the attacker would be the main threat to Jurgen Klopp's side, he said: "Leroy Sane reminds me of Ryan Giggs and how Liverpool cope with him will be a major factor in their Champions League quarter-final against Manchester City. He is a superstar in the making, if not one already. The way Sane tiptoes through defences, his movement, his intelligence, and speed makes me think back to what Giggs was like. But what I also love about him is that he's happy to do the simple things and move the ball quickly."
Liverpool has plenty of injury concerns to deal with the likes of Joel Matip, Ragnar Klavan, Joe Gomez and Adam Lallana sidelined with injuries whilst Emre Can remains a huge doubt with a back problem. The Reds secured a 4-3 triumph over their Premier League rivals earlier in the year, and they can be rest assured of a stiffer challenge this time around with the pressure of the competition.
Unlike the normal league games, the away goals makes a big difference in the Champions League, and Klopp will be hopeful that his team can restrict the threat from the Citizens' frontline whilst also seeking to gain an advantage in the scoreline. With Sergio Aguero unavailable, City are likely to trust Gabriel Jesus, Raheem Sterling and Sane with the responsibility of finding the scoresheet, and the game promises to be a thriller with the attacking instincts of both sides.