Frank Lampard Believes Arsenal Have Been Punished For Transfer Decision
Chelsea favourite Frank Lampard believes manager Arsene Wenger has been punished for his poor decisions during the course of the season. The French tactician has reinforced the Arsenal attack in the past two transfer windows, but this has not encouraged progress with the club still possessing vulnerabilities at the back.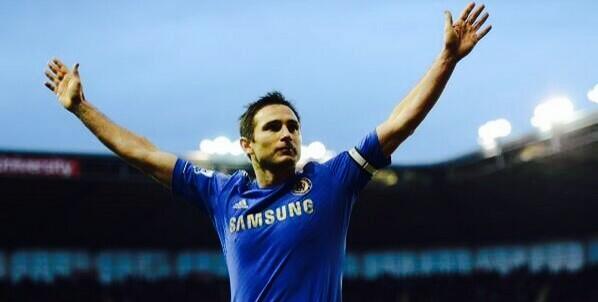 Speaking on BT Sport, Lampard stressed that it is more of a mentality issue at the north London club, who have shown little interest to bolster their defence in recent seasons. He said: "I think it's a mentality issue. I do think that sometimes a bad performance doesn't get addressed and they have another bad performance.I think that lately they just haven't been good enough.They haven't recruited to get top-end defenders."
As a result, the Gunners look out of the running for a top-four spot, having fallen 13 points behind fourth-placed Tottenham Hotspur, but they can still turn the season into a success by winning the Europa League crown. The European competition has had more value over the past year, and lifting the title would assure the Gunners of a back door entry to next season's Champions League.
However, winning the Europa League is far easier said than done, considering they have Atletico Madrid as one of their rivals. Atleti are reckoned by many as clear favourites to secure the title, and the Gunners need to find a defensive resolve in order to tackle the Spanish heavyweights in the final phase of Europe's second competition.
Arsenal have not finished sixth in the Premier League in any of the previous seasons under Wenger, but this appears a distinct possibility this term, unless they can close an eight-point gap between themselves and London rivals Chelsea. The Blues are still vying to finish in the top-four ahead of Tottenham Hotspur.